---
Image
Image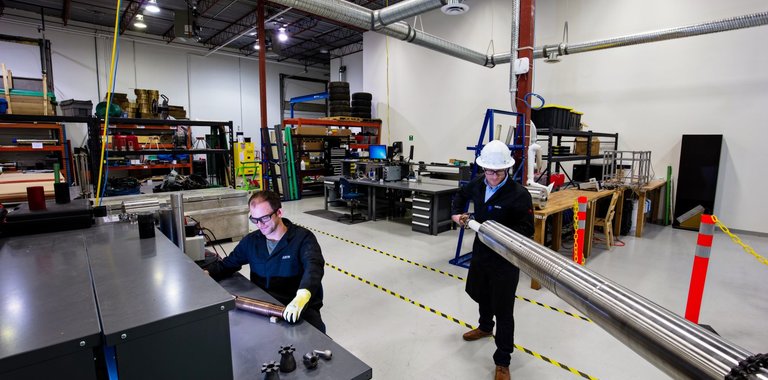 Did you know that the EvoOne probe is full-length centralized with patented technology and doesn't rely on any hand cut rubberfins.
"Clover" shaped centralization sleeve is a unique and proprietary technology, which helps EvoOne® MWD system to be fully centralized inside the collar throughout its entire probe length. This technology creates a dynamic flow dampening system capable of managing high shock environments!
---
Did you know that last year EvoOne Unified Telemetry drilled more than 9,000,000 feet in just over 3,000 runs with 97,000 hours
---
Dual Telemetry MWD System
The main goal is to provide redundancy to reduce NPT. The two MWD system piggy-back an EM system with a separate Mud Pulse system and in some cases effectively doubling the operating cost of the deployed system.
---
Did you know? There is a reason why others need to 'switch' between dual- telemetry modes!
Evolution's EvoOne™ tool is the only tool that provides Unified Telemetry® and this capability is patent protected. Evolution has over 270 patents issued and pending. We have an extensive portfolio that secure our ability to operate in the EM transmission space. In addition we have other patent families securing our technologies around probe centralization and surface receiver technology
---